Sodium Sulphite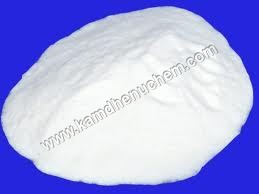 Sodium Sulphite
We offer Sodium Sulphite. Our Sodium Sulphite are manufactured by the team of experts using superior quality raw materials in the state of the art infrastructure to ensure customer satisfaction. The Sodium Sulphite[Na2SO3] we provide is of superior quality and is highly demanded in the market. Sodium sulfite mixes are somewhat shaded and utilized as a part of water treatment as an oxygen scrounger and 'down-opening' in penetrating muds for well uncovering. Sodium sulfite mixes are blends of (>90%) sodium sulfite and different mixes particularly planned to expel oxygen from boilers and other water administration segments. Sodium sulfite mixes are utilized as a part of water treatment as an oxygen scrounger and 'down-opening' in boring muds for well unearthing.

At the point when sodium sulfite mixes contact water, they may free lethal sulfur dioxide gas. Being one of the favored decisions of our clients, we are included in trading, manufacturing supplying, distributing and wholesaling Sodium Sulfide Yellow Flakes. Inferable from the fantastic adequacy, longer time span of usability and precise substance arrangement, the proffered pieces are enormously looked for after. The bunch of concoction can be obtained in institutionalized packaging.

Features:

Enhanced shelf life
Absolute composition
Free from contaminants

Applications of Sodium Sulfite:

It is utilized as an antichlor as a part of water treatment and desalination plants; in the decrease of wastewater in chrome-plating industry; as an additive in the production of trinitrotoluene (TNT); as a dying specialists and for cleaning sulfur dioxide gas in mash factories in force plants and for calfskin treatment.
It is additionally utilized as an oxygen forager as a part of low-weight boilers and in the production of cleanser, sodium thiosulphate and photographic chemicals.
The chemical is used in paper and pulp industry.

Other Properties:

Chemical/Molecular Formula: Na2SO3
IUPAC ID: Sodium sulfite
Molar mass: 126.043 g/mol
Density: 2.63 g/cm³
Melting point: 33.4 °CÂ
Contact Details
KAMDHENU CHEMICALS
Plot 5139, Nr. Kanaiya Bricks, 7 Water Tank Road, GIDC, Dist. Bharuch, Ankleshwar - 393002, Gujarat, India
Phone : +918068341907
Mr Umesh B. Savalia (DIRECTOR)
Mobile : +918068341907